Make sure you choose the proper cement brand for your project as we will be doing a detailed analysis below. Although there are many cement brands available, just five stand out as the finest of all for use in building homes.
We'll talk about the best five cement brands for building houses in this blog post, along with what makes them so amazing. From durability to cost-effectiveness, these cement brands have everything you need for your house construction project.
Read on to learn more about the best cement brands for house construction.
1) Kamdhenu Cement
Kamdhenu Cement was introduced in 2002 and is an ISO 9001:2008 certified brand. This brand's entire yearly manufacturing capacity is 1.5 million tonnes, but that capacity is soon going to rise to 3 million tonnes. Kamdhenu Cement is suitable for heavy-duty construction, such as high-rise buildings, bridges, factories, canals, and dams.
The process of creating cement involves raw ingredients like limestone and clay, which are ground in a ball mill. After firing a kiln, this mixture is then kept in a silo until it is required.
Kamdhenu Cement is popular for its high quality, affordability, and speedy delivery, making it one of the best cement brands for house construction.
Moreover, its excellent adhesion makes it ideal for strong and durable structures. Furthermore, Kamdhenu cement also has superior heat resistance and long-term durability. It also does not require additional work during installation since it has good workability characteristics. All these features make Kamdhenu cement one of the best cement for house construction.
2) Ambuja Cement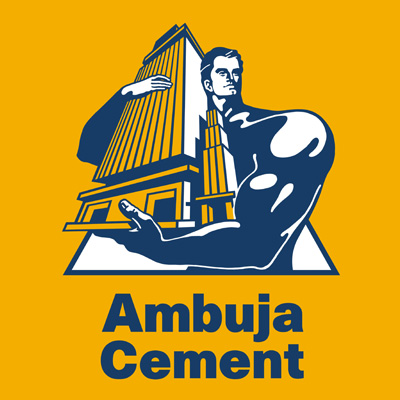 Ambuja Cement is one of the best cement brands for house construction, for its superior quality and consistent performance. It has grown to be one of the best cement in India as a consequence of its consistently high quality and successful completion of a variety of construction projects.
Ambuja Cement is a mixture of high-grade limestone and the latest technology to ensure that it is durable and reliable. It offers an array of benefits, including easy application, better workability, and improved strength.
This makes it an ideal choice for constructing residential and commercial buildings. Ambuja Cement also ensures that its products meet the requirements of the Bureau of Indian Standards (BIS). Customers may be confident that they are purchasing the best cement as a result of their home construction projects. Moreover, Ambuja Cement also has lower water absorption rates than many other types of cement available on the market.
3) ACC Cement
ACC Cement is one of the leading names in cement brands for house construction. It is very popular for its consistent quality, strength, and reliability in the market.
In addition to using cutting-edge technology and production techniques to guarantee the best quality product, ACC Cement makes sure that the raw materials used in production are purchased from reputable vendors.
These include OPC 43 grade cement, OPC 53 grade cement, PPC cement, PSC cement and special concretes like high-strength concrete, lightweight concrete, and shotcrete. Also, they provide a variety of waterproofing options that you can use for construction projects to shield them from moisture.
ACC Cement offers many advantages to customers. It makes it reliable, sturdy, and economical. It is also known for its excellent workability and finish. Additionally, ACC Cement also provides superior strength and is resistant to weathering, which makes it a great choice for outdoor applications.
4) Birla Cement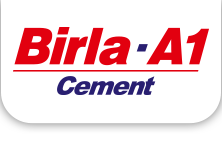 Birla Cement is one of the top pieces of the cement industry. One of India's top cement manufacturers, the renowned Aditya Birla Group, produces it. Birla Cement provides superior quality and strength, making it the ideal choice for any construction project. It is a great option for building projects requiring a high level of resilience because of its longevity. From home to a commercial building, cement is appropriate.
Additionally, the firm gives technical aid and instruction regarding its goods, so you can be confident that your project will be finished effectively with their assistance. Furthermore, Birla Cement offers consistent quality over time, ensuring reliable results every time you use it. You don't have to break the money to utilize this excellent product because it also has fair pricing. All in all, Birla Cement is definitely one of the best cement for house construction available today.
5) J.K. Cement
J.K. cement is manufactured with advanced technology and has a number of unique properties, including exceptional strength, low heat of hydration, enhanced durability, and low alkali content.
Also, the business has a sizable network of retail locations and distributors, making it simple to get the precise kind and quantity of cement required for each job. In addition, J.K. Cement's quality assurance and customer service are among the best in the industry. The fact that many individuals believe J.K. Cement to be the greatest cement for house construction should not come as a surprise. Because of its exceptional performance, it is perfect for building various sorts of dwellings, including single-story homes and multi-story structures.
Furthermore, J.K. Cement offers strong technical support in case you need help with your build process or have any questions related to your specific project. Their commitment to providing excellent quality and customer service makes this brand the best choice when looking for the best cement for house construction.